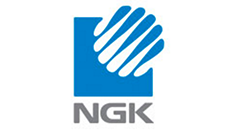 2-56 Suda-cho, Mizuho
Nagoya, 467-8530
Japan
Overview
Manufacturing:
Japan: Komaki Plant, Chita Plant, Akechi Plant
USA: NGK-Locke Polymer Insulators, Inc. (Virginia Beach, Virginia)
Australia: NGK STANGER PTY. LTD. (Melbourne, Victoria)
China: NGK INSULATORS TANGSHAN CO., LTD. (Tangshan, Hebei)
Year Founded: 1919
Quality Certification: ISO9001(2008 ver.), ISO14001(2004 ver.)
Major Export Markets Served (2017): North America, Oceania, Asia, Middle East, and Africa
Range of Products Offered: Electrical Insulators, Condenser Bushings and Surge Arresters.
---
Products
Insulators 
Types of insulators offered: Suspension Disc Insulator, Long-Rod Insulator, Line-Post Insulator, Pin Insulator, Spool Insulator, Dead-End Insulator, Railway Insulator, Station Post Insulator, and Hollow Insulator for Bushings.
Features of our insulators:
· In accordance with All international standards.
· Available for all voltage classes, all mechanical strength classes and all types of shed profiles.
---
Bushings
· Oil-Impregnated Condenser Bushing (OIP) 34.5-1100 kV
· Resin-Impregnated Condenser Bushing (RIP) 34.5-550 kV
· Gas Insulated Bushing 550-1100 kV In accordance with IEC, IEEE, CSA, BS, AS, GB and any other international standard, and/or customer specification.
---
Arresters
· Externally Gapped Line Arresters (EGLA) for 22 to 500 kV transmission lines as per IEC standard and/or customer specifications.
· Current Limiting Arcing Horn (CLAH) for 6.6 to 33 kV distribution lines.
· Built-in type gapless line arrester for 6.6 kV distribution switches.
Locations
Sales Representation in Foreign Markets
Japan : NGK INSULATORS, LTD. | www.ngk.co.jp/english
(NAGOYA) Tel: +81-52-872-7511/ Fax: +81-52-872-7530
(TOKYO) Tel: +81-3-6213-8810/ Fax: +81-3-6213-8888
USA: NGK-LOCKE, INC. | www.ngk-locke.com
(Atlanta) Tel: +1-404-659-3153 / Fax: +1-404-524-6185
(Baltimore) Tel: +1-410-347-1700 / Fax: +1-410-347-1724
(Los Angeles) Tel: +1-310-316-3323 / Fax: +1-310-316-3944
Canada: NGK INSULATORS OF CANADA, LTD.
(Montreal) Tel: +1-514-281-8488 / Fax: +1-514-281-8596
(Toronto) Tel: +1-905-602-1266 / Fax: +1-905-238-8247
Australia: NGK STANGER PTY.LTD. | www.ngkstanger.com.au
Tel: +61-3-9401-6200 / Fax: +61-3-9401-6230
China: NGK INSULATORS (CHINA) INVESTMENT CO., LTD.
(Beijing) Tel: +86-10-8521-5015 / Fax: +86-10-8521-5088
(Shanghai) Tel: +86-21-6208-4488/ Fax: +86-21-6208-7700